18 October 2016, 11:30.
Posted by Enikő
Comments Off

on Diversity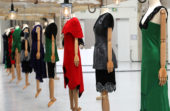 Cordoba is symbolic merging of eastern and western influences that peacefully co-exist and blend harmoniously. The medieval kingdom of Al-Andalus is the theme for this befitting solar wardrobe with armour-fur and cuirass-corset rubbing shoulders with camail-cape and spaulder-crop top. Switching between a modernist take on the mythical Arlésienne and an athletic urban Amazon this omnipresent wardrobe drifts from bull rings .
04 October 2016, 19:00.
Posted by Enikő
Comments Off

on Once upon a time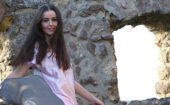 I felt like a fairy tale princess in the pink satin-silver Minzkou set I wore recently. The location was perfect addition to my outfit, on the top of the Hungarian castle in Boldogkőváralja and we wonderfully captured the moment with the fluttering skirts and the off the shoulders top. The Minzkou set is a unique one, it can be turned around for exposing different .
05 August 2016, 11:00.
Posted by Enikő
Comments Off

on Omorovicza pop up spa at the Rácz Bath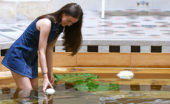 This August, Omorovicza is launching their 2nd pop up spa in the very place where it all began, the Rácz Bath. For three days only (4-6 August), guests can experience an Omorovicza facial within the tranquil atmosphere of this beautiful thermal bath. The Omorovicza story begins over 2000 years ago, when the curative properties of the healing thermal water of Hungary were .
15 July 2016, 14:45.
Posted by Enikő
Comments Off

on Vagabonds

Created using select fabrics and garments from past Viktor&Rolf collections, Haute Couture Autumn/Winter 2016 highlights recycling as a means of expression, reflecting a thoughtful attitude and a focus on conscious designing. The past is looked at in a new light, as mementos from a multitude of past collections from the basis for new creations. Fabrics are torn, mixed up and .