26 August 2017, 13:00.
Posted by Enikő
Comments Off

on It's time to wear a watch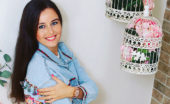 As a teenager I always thought wearing a watch is not meant for me, because it is way too serious. As an adult and responsible, working young woman - I think - it is necessary. You guys who knows my style well, I only wear things that are not only fashionable, but have bold colours. That's why I chose three .
13 July 2017, 15:00.
Posted by Enikő
Comments Off

on My first experience at Ritz-Carlton Hotel

As you might have seen on my social pages, I've had an opportunity to spend two days at the Ritz-Carlton, Budapest. I had a breathtaking view from one of their beautiful and classy rooms for the St. Stephen's Basilica. The hotel's kitchen is also amazing, there are many typical Hungarian dishes and international tastes as well on the menu. I had to .
04 September 2016, 19:45.
Posted by Enikő
Comments Off

on French delicates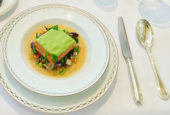 We've been invited to The Peninsula Hotel in Paris during the haute couture week, which is one of the most elegant five star luxury hotels in the French capital. We were so excited, because we were attending many shows and presentations all day and it would have been good to stop and rest a bit. We took a tricycle ride from the other side of .
05 August 2016, 11:00.
Posted by Enikő
Comments Off

on Omorovicza pop up spa at the Rácz Bath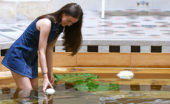 This August, Omorovicza is launching their 2nd pop up spa in the very place where it all began, the Rácz Bath. For three days only (4-6 August), guests can experience an Omorovicza facial within the tranquil atmosphere of this beautiful thermal bath. The Omorovicza story begins over 2000 years ago, when the curative properties of the healing thermal water of Hungary were .