04 September 2016, 19:45.
Posted by Enikő
Comments Off

on French delicates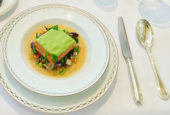 We've been invited to The Peninsula Hotel in Paris during the haute couture week, which is one of the most elegant five star luxury hotels in the French capital. We were so excited, because we were attending many shows and presentations all day and it would have been good to stop and rest a bit. We took a tricycle ride from the other side of .
20 July 2016, 11:20.
Posted by Enikő
Comments Off

on Eternal Chanel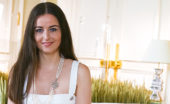 As far back as Gabrielle Chanel could remember, from her childhood onwards, she always had fond memories of wheat. Coincidentally her date of birth on August 19th coincides with the harvest festival. This celebration held at the end of the summer was the symbol of renewed prosperity and abundance because the harvests were plentiful and the granaries were full. In May, the .
06 July 2016, 10:30.
Posted by Enikő
Comments Off

on Women in Chanel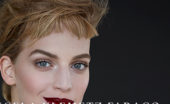 As part of an exclusive collaboration with CHANEL, the visionary photography duo, created full fashion stories of the most sought after super models from Czech Republic, Hungary, Poland and Romania. This has resulted in a lavish coffee table book and a touring photography exhibition, both entitled WOMEN IN CHANEL. The Farago´s aesthetics is expressed through sensitivity and perfect timing, the photographs are .
08 May 2016, 19:00.
Posted by Enikő
Comments Off

on Alice in Wonderland, the wearable luxury by Arnaa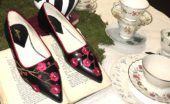 I recently attended the presentation of Farah Sultan at London Fashion Week. The new Arnaa collection is inspired by the tale of Alice in Wonderland, which is also my great favorite, and last season in Paris I wore a corset and skirt from Olympia Le-Tan X Alice collection. The incredibly unique and tasteful presentation, held in the heart of Kensington, in the elegant five-star .