26 August 2017, 13:00.
Posted by Enikő
Comments Off

on It's time to wear a watch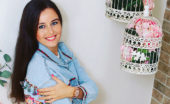 As a teenager I always thought wearing a watch is not meant for me, because it is way too serious. As an adult and responsible, working young woman - I think - it is necessary. You guys who knows my style well, I only wear things that are not only fashionable, but have bold colours. That's why I chose three .
13 July 2017, 15:00.
Posted by Enikő
Comments Off

on My first experience at Ritz-Carlton Hotel

As you might have seen on my social pages, I've had an opportunity to spend two days at the Ritz-Carlton, Budapest. I had a breathtaking view from one of their beautiful and classy rooms for the St. Stephen's Basilica. The hotel's kitchen is also amazing, there are many typical Hungarian dishes and international tastes as well on the menu. I had to .
30 March 2017, 20:30.
Posted by Enikő
Comments Off

on Bags for queens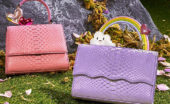 Ming Ray's eponymous label is the result of a lifelong passion for beautiful, luxury accessories. Following stints at both Alexander McQueen and Jimmy Choo, she launched her own 'Haute Cute' handbag collection, offering the refinement and quality one would expect from a luxury product, with just a touch of her signature irreverence. Expect timeless box-bags with shooting star top-handles and ladylike .
09 March 2017, 21:00.
Posted by Enikő
Comments Off

on Shoes for powerful women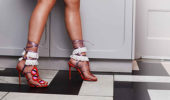 Born in 1990, Zeynep Dag combines her passion for modern design and art, her sense of creativity and an abundance of luxury materials into desirable footwear. After attending two Bachelors Design and Art & Design and Art in Education at ArtEZ, Zeynep earned a Masters degree in Modern and Contemporary Art. She is teaching design and art classes at different .