This August, Omorovicza is launching their 2nd pop up spa in the very place where it all began, the Rácz Bath. For three days only (4-6 August), guests can experience an Omorovicza facial within the tranquil atmosphere of this beautiful thermal bath.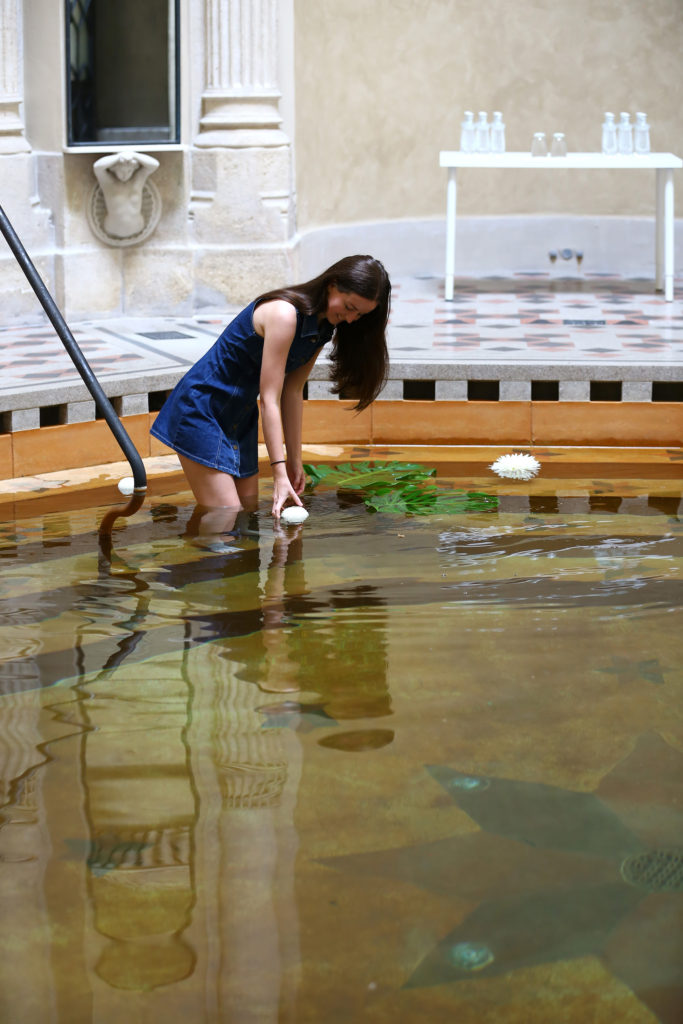 The Omorovicza story begins over 2000 years ago, when the curative properties of the healing thermal water of Hungary were first discovered. In the 1800s, the noble Hungarian Omorovicza family built the Rácz Bath in Budapest on the site of a medieval healing spring, and at the turn of this century, Stephen de Heinrich de Omorovicza brought his future wife Margaret to the baths, his family built. Fascinated by the transformative effects the mineral-spa waters had on their skin, Margaret and Stephen saw the potential to harness these benefits into an innovative skincare range.
Omorovicza has created the Summer Breeze Hydralifting Facial exclusively for the event. Omorovicza facials combine their skincare products with a unique and modern interpretation of the traditional Hungarian facial massage technique that treats face, neck, shoulders and décolleté. The massage stimulates the lymphatic drainage, to eliminate excess fluid and toxins and increases the muscle tone and improves firmness. The Summer Breeze Hydralifting Facial has been designed to revitalise dull and lacklustre skin. Traditional Hungarian facial massage accelerates the oxygenation of the skin to re-energise and lift the facial contours.
The Rácz Bath is being opened exclusively for the event, to celebrate the brand's ten year anniversary this summer. The treatment will last for 45 minutes and is priced at 12 000 HUF. The treament is complimentary with all product purchases over 26 000 HUF.